Secure & Private
Security is our top priority – connect, chat, and transact with peers using secure technology.
Peer to Peer
You own your funds, you manage your transactions – no unnecessary middle men.
Worldwide
Obtain and transact in whatever currency you choose no matter where you are in the world.
Permissionless
Join anonymously and begin transacting instantly - with anyone and everyone.
How does the trade work?
Teller offers a decentralized, safe and private solution.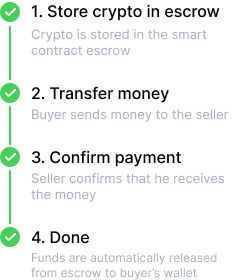 View Source